Now available!

Community Music School's newest recording:
The Redwood Mountain Dulcimer All-Star Collection!
Listen to clips and order your copy from www.Cdbaby.com
All proceeds from the sale of The Redwood Mountain Dulcimer All-Star Collection benefit future Redwood Dulcimer events sponsored by Community Music School, a non-profit 501(c)3 organization. THANK YOU for your support!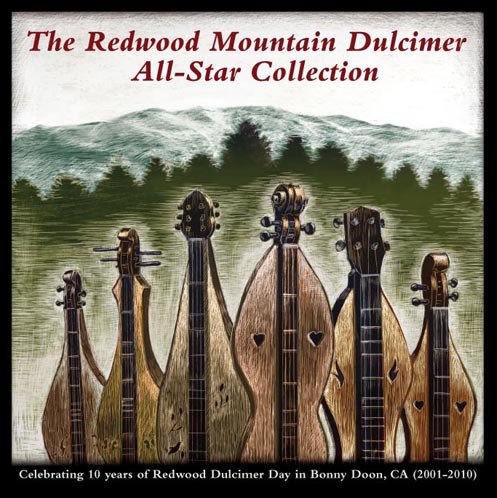 This outstanding compilation CD celebrates the first 10 years of Redwood Dulcimer Day at Boomeria, Bonny Doon, CA (2001-2010) and features instrumental selections from all the dulcimer artists who have taught at Redwood Dulcimer Day to date! Please see the track list, below.
The CD includes ragtime, old time, Irish, Scottish, Israeli, and Brazilian music. There are dance tunes from the French countryside, the English Renaissance, Appalachia, and the Shetland Islands. There are cool new compositions with inflections of Native American, Scandinavian, Baroque and Cowboy music, not to mention a little Joni Mitchell vibe. Whether you fancy elegant finger-style or crazy-good flat-picking, this CD has it, and there is even a little "slide" dulcimer! You will hear some of the best tracks off of previously released solo albums (some out-of-print or hard to find), as well as several new stellar tracks recorded just for this CD. Enjoy over an hour of tasty dulcimer treats! Plus many of the tunes feature guest artists on other instruments, ranging from cello to melodeon, English horn, electric guitar, nyckelharpa, whistle, harp, hammered dulcimer, guitar, flute and more.
Please click on any individual track to learn more about the artist and their music!
1. How Can I Keep From Singing (3:32)
Rob Brereton

Rob Brereton is considered one of the pioneers in contemporary mountain dulcimer playing. His years of studying
classical guitar
have polished his playing style while his degree in music theory and composition has given him a fresh approach to arranging. Rob was one of the first dulcimer players to arrange extensively in the chromatic 1-3-5, and other alternate tunings. Although he specializes in the standards and early jazz tunes of
Duke Ellington
,
George Gershwin
, and the like, Rob is equally adept at playing the more traditional styles and dulcimer repertoire. He has taught all levels of dulcimer at most of the major dulcimer festivals across the country.
www.robertbrereton.com
2. French Dance Medley: Mazurka Limousin/Ganivelle/Plante un Chou (4:48)
Janet Herman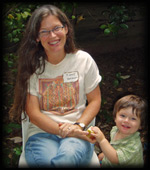 Janet is a multi-instrumentalist instructor with Community Music School of Santa Cruz and co-founder of Redwood Dulcimer Day. She is also a vocalist and is featured on Neal Hellman's Celtic Songs and Slow Airs for Mountain Dulcimer and other recordings. She holds a doctorate in folklore/ethnomusicology, and her playing reflects interest in American roots music and various world music traditions. She often performs with harmony vocalist/percussionist Laura Reeve and in the Celtic trio Dance Around Molly. www.folkplanet.com/dam
3. Weeping Willow (4:30)
Janita Baker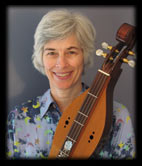 Janita Baker has been playing mountain dulcimer for over 30 years; through her recordings, books and appearances at festivals and workshops across the United States she has become well-known for her teaching skills and Blue Lion Dulcimers, which she builds with her husband Robert. As a solo performer on the mountain dulcimer, Janita presents her audiences with a wide range of musical experiences including classical, traditional, delta and
country blues
, ragtime, swing and original instrumental pieces. A
gifted story teller
, Janita delights her listeners with a warm and personal sharing of her music and introduces to her audience and her students the incredible complexity, variety and beauty of the mountain dulcimer
http://www.bluelioninstruments.com
4. Erev Shel Shoshanim (3:54)
Joellen Lapidus
More coming soon...

5. Santa Ana's Retreat (2:27)
Bonnie Carol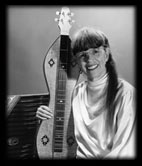 With a natural energetic ease, Bonnie Carol sings and plays hammered and fretted dulcimers as well as African marimba, bodhrán, folk drums and hand percussion. A performance is likely to encompass traditional music from North and South America, the British Isles, Caribbean rhythms, and even Tex-Mex tunes, all fitting together in that exuberant whole we call World Music.
http://www.bonniecarol.com
6. Wabash Cannonball (3:51)
Robert Force
More coming soon...
7. The Shetland Medley: Jack Broke da prison Door/Far from Home (2:40)
Lance Frodsham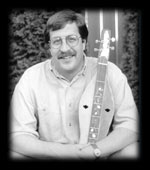 Lance Frodsham
is a nationally known mountain dulcimer player who has made several recordings. He has authored
The English Dulcimer
, a collection of 47 English country, Morris and
sword dance tunes
, and
English Songs and Ballads for Appalachian Dulcimer
, an acclaimed collection of traditional songs and
Child ballads
, both for
Mel Bay Publications
. Also known for his warm, friendly singing voice, Lance has taught dulcimer workshops to great reviews in North Carolina, Wisconsin, New York, California, Oregon and Washington.
www.e-z.net/~frodsham
8. Bastide (3:14)
Neal Hellman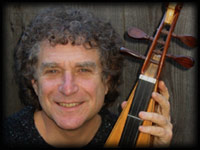 Neal has been active in performing, writing, teaching and recording acoustic music for the past twenty years throughout the United States, Europe, and New Zealand. He is the author of many dulcimer books, including
It's A Dulcimer Life, The Dulcimer Chord Book, The Hal Leonard Dulcimer Method, Beatles Dulcimer Book
and
The Music of the Shakers For Mountain Dulcimer
on Mel Bay Publications.
http://www.gourd.com/
9. Manha de Carnaval (3:26)
Connie Allen
Connie Allen of San Diego is a favorite workshop leader and performer at events such as Claremont Spring
Folk Festival
and Southern California Dulcimer Heritage Harvest Festival. Her grounding in music theory and love of diatonic diversity take dulcimer from its traditional Appalachian roots back to Rennaissance Europe and forward to hot swing tunes and original compositions.
10. Seminole Solstice (3:16)
Bing Futch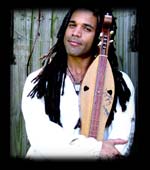 Bing Futch
of Orlando, Florida has been playing mountain dulcimer since 1985. His latest solo release is
Dulcimer Rock
, a collection of tunes ranging from Indian ragas, Native American rhythms and world-beat arrangements to catchy roots and pop-rock dance tracks with layered harmonies. Named "2006 Songwriter of the Year" by the Songwriters Showcases of America,
Bing
sings his genre-hopping songs with clear, expressive tenor vocals and is an engaging, high energy performer. He's taught dulcimer at many festivals and also produces audio and video podcasts for
Dulcimer Players' News
.
www.BingFutch.com
11. Avenging and Bright/Childgrove (3:41)
Lois Hornbostel
More coming soon...
12. Flowers of Edinburgh (1:55)
Michael Rugg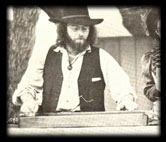 Michael Rugg is a master dulcimer builder and co-founder of CapriTaurus
Dulcimers
of Felton. He served as a columnist for
Frets Magazine
, and has an extensive dulcimer performing background. His recordings include
Rugg's Celtic Collection for Dulcimer
and the classic anthology,
Pacific Rim Dulcimer Project.
www.bigfootdiscoveryproject.com
13. Unfrettered Waltz (2:37)
Paul Furnas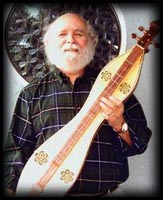 Paul's doctoral work on the Lyra Viol (a 17th-century English style of viola da gamba that uses tablature notation and variant tunings) segued well into writing finger-picking music for the mountain dulcimer. Since the 1970s he has contributed numerous articles to the Dulcimer Players News, and he currently teaches composing and theory for mountain dulcimer.
14. Wayfaring Stranger (3:32)
Dulcimer Girls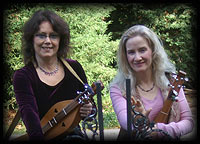 Dulcimer Girls, aka Jayme Kelly Curtis and Laura Devine, both play dulcimer and perform originals, folk ballads, and old time spirituals in vocal harmony—their approach reflects the rhythmic influence of Laura's first dulcimer teacher, Joellen Lapidus. Jayme is also a singer-songwriter with two solo recordings under her belt.http://www.purrgirl.com/Dulcimer.html
15. Simple Prairie Waltz (3:12)
Dan Daniels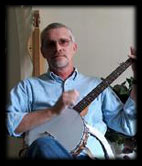 Dan Daniels of
Yreka, California
is a performer and teacher of mountain dulcimer,
claw hammer
banjo and guitar, and is also a
master builder
of
stringed instruments
. His company, New Traditions Dulcimers, began in
Washington State
in 1982 and now serves the
Northern California area
of
Siskiyou County
and
Southern Oregon
and beyond. Also a
local church pastor
, Dan has two CD recordings of Old Timey gospel and standards:
Old Country Church
and
When You And I Were Young
.
16. Planxty Conall (2:04)
Shelley Phillips
More coming soon...
17. Rock the Cradle/Rock the Cradle Lucy (3:39)
Peter Tommerup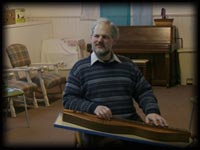 Dr. Peter (he holds a Ph.D. in Folklore Studies) has been teaching and performing on mountain dulcimer since 1977. He specializes in Celtic, Western European, and Old Time American instrumental tunes. He currently teaches at Gryphon Stringed Instruments (Palo Alto, CA), and previously wrote
Teach Yourself to Play the Dulcimer
(Kicking Mule). He has taught at several major festivals in California and North Carolina, and is co-founder of Redwood Dulcimer Day. Peter often performs with multi-instrumentalist Karl Franzen in the instrumental duo
Slainte
and with his wife, fiddler Lee Anne Welch.
http://www.harmonspeak.com/sfslainte/
18. Apple Tree Wassail (1:14)
Ron Beardslee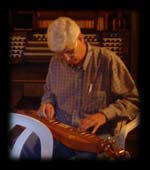 Ron Beardslee
has been playing mountain dulcimer for about 20 years and is the organizer of our quarterly Redwood Dulcimer Gatherings. He has produced a tab book for beginners and resides in the East Bay where he also gives mountain dulcimer lessons.
19. Southwind (4:25)
Linda Brockinton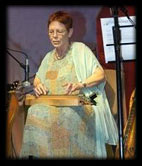 Linda Brockinton of Alexander, Arkansas began playing the dulcimer in 1988 and started teaching the instrument in 1990. In 2001 she won the National Mountain Dulcimer Championships, the first woman ever to accomplish this feat in the 30-year history of the competition! Her specialty is fingerpicking, which she showcases in her several recordings and tab books. Linda also plays flute (she played previously with the Arkansas Symphony Orchestra), harp, guitar, hammered dulcimer, and bodhran. http://www.lindabrockinton.com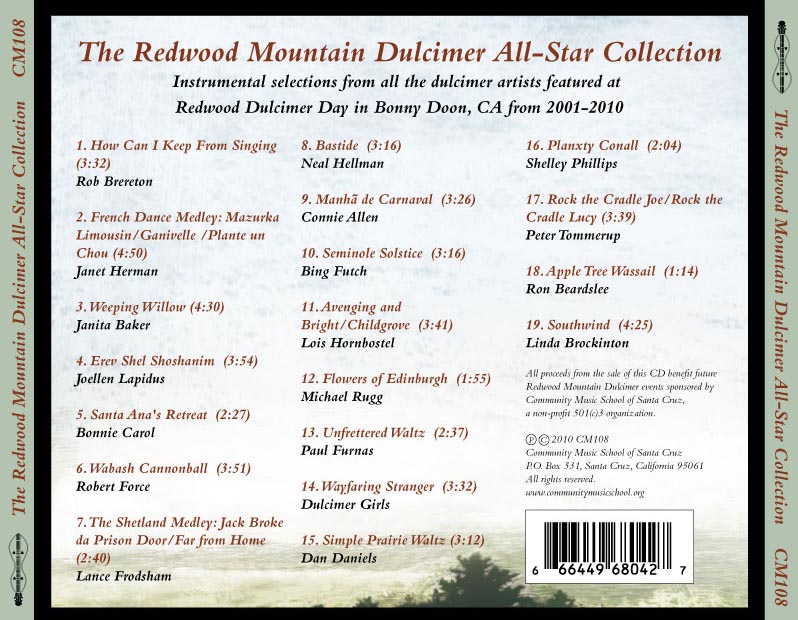 The cost of the CD is $15. All proceeds benefit future Redwood Dulcimer events and Community Music School of Santa Cruz, a 501(c)3 non-profit organization.